< Go back
Er Shun is on her way from Chongqing to Chengdu
Posted by Jeroen Jacobs | Date: 2013 03 23 | In: Chongqing Zoo, Toronto Zoo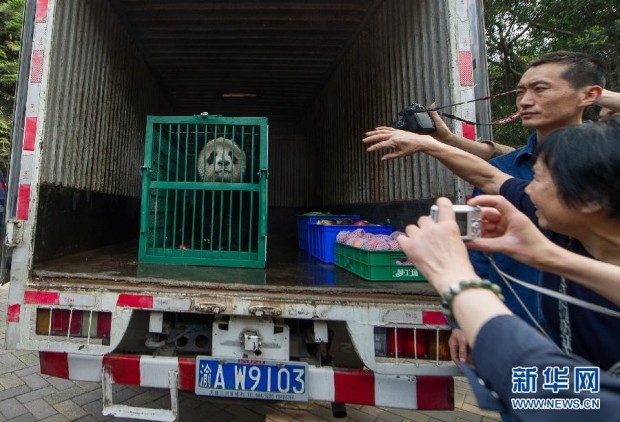 Er Shun, Toronto Zoo's future female panda, has left her birthtown Chongqing on March 23, 2013. Yalaoer and Ling Ling's daughter was born on August 10, 2007 at the Chongqing Zoo. She moved to Chengdu where she will meet Da Mao. Both pandas will move to Canada on Monday.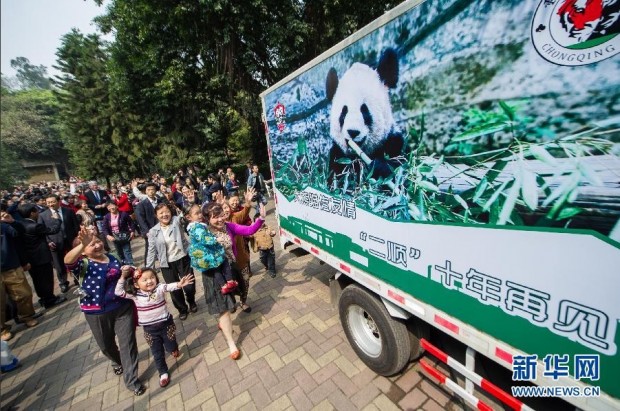 Chongqing is a major city in Southwest China and one of the five national central cities in the People's Republic of China. The city became a municipality on 14 March 1997, succeeding the sub-provincial city administration that was part of Sichuan province. Over 28 million people live in Chongqing. The city has a significant history and culture and serves as the economic centre of the upstream Yangtze basin. More info about Chongqing: http://en.cq.gov.cn/
Chongqing Zoo was built in 1955, and covers an area of 45 hectares. It is one of China's Mid-scale zoos, and is set amid rolling hills and beautiful natural scenery. The zoo houses more than 200 different animal species, and more than 2,000 animals in total. It is an immensely popular attraction, welcoming over one million visitors every year. The Panda House covers an area of about 2 hectares, and is the undoubted highlight for visitors. There are 8 outside yards where you can see giant pandas. Other rare animals such as golden monkeys and South China tigers are also found at Chongqing Zoo. More info about Chongqing Zoo www.cqzoo.com
Click here to see my pictures of the pandas at Chongqing Zoo in November 2012.
Click here for a CCTV report of Er Shun.
Source: http://news.xinhuanet.com/photo/2013-03/23/c_124495362_2.htm