< Go back
Ai Bao & Le Bao make their debut at Everland's Panda World
Posted by Jeroen Jacobs | Date: 2016 04 22 | In: Everland Resort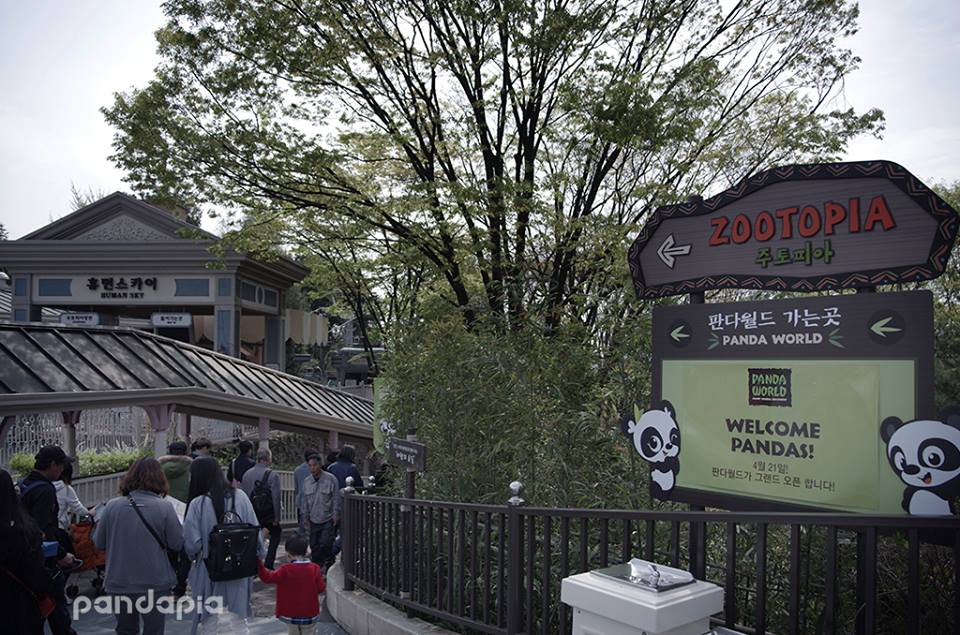 Munching on bamboo, rolling about and occasionally napping, on-loan Chinese giant pandas Ai Bao and Le Bao made their public debut at a theme park in South Korea on April 21, 2016.
The pair from China's Sichuan province will live at Everland, an amusement park in Yongin, south of Seoul with its own zoo, on a 15-year loan as agreed by the two countries during a 2014 summit.
Two-year-old female Ai Bao and three-year-old male Le Bao had been under quarantine before making their highly-anticipated appearance, which drew visitors of all ages including children dressed in panda costumes and carrying panda soft toys.