< Go back
Remembering Ko Ko
Posted by Jeroen Jacobs | Date: 2011 09 09 | In: Kobe Oji Zoo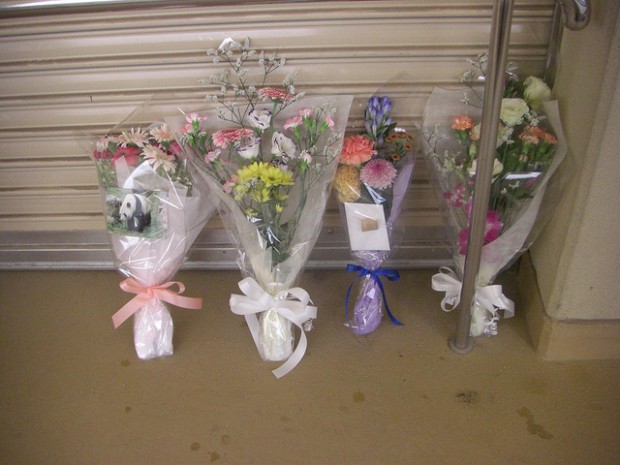 One year ago, Kobe Oji Zoo's beloved male panda Ko Ko died of asphyxiation. Ko Ko failed to recover from a semen-extraction procedure conducted as part of a program to impregnate his partner, Tan Tan on September 9, 2010.
Panda fans in Japan still miss their panda friend and honoured him one year after his dead.
Click here to see pictures of Ko Ko's flowers and Tan Tan.
Photo Credit: TaoTaoPanda @ flickr.