< Go back
Sick wild panda recovers at Chengdu Panda Base
Posted by Jeroen Jacobs | Date: 2012 05 06 | In: Chengdu Research Base of Giant Panda Breeding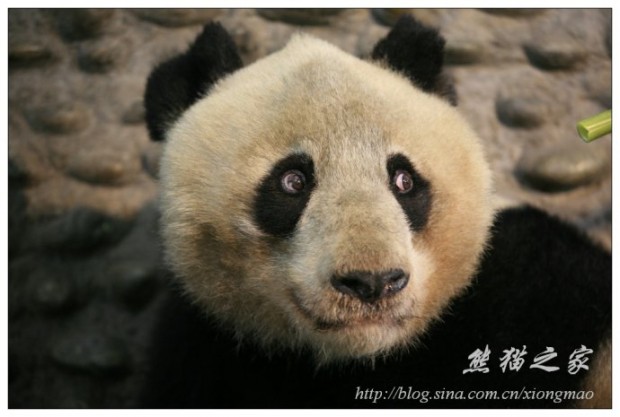 A sick and aged wild giant panda has been recovering under the care by experts in the past six days in Southwest China's Sichuan Province.
The sick wild giant panda was found in the Hongkou National Nature Reserve in Longxi County of Sichuan. After 6 days' cure and 9 days' living with its breeders, the giant panda, named Long Long by its breeders, built a good relationship with its human rescuers.
"It knows that it was rescued by us, so it is friendly to us," said a breeder in the Chengdu Research Base of Giant Panda Breeding.
On April 16, the sick Long Long was found by patrolling guards of the nature reserve in the mountain. More than seven experts of the research base in Chengdu rushed to the scene, and rescued Long Long back to the base.
"Long Long suffered from shock twice the day when it was taken to the base. Moreover, its heart rate gradually declined to only over 20 times per minute. That means Long Long was in great danger," said Lan Jingchao, director of the veterinary hospital of the base.
The 17-year-old panda weighed only 60 kilograms, 50 kilograms less than a healthy male giant panda.
Experts then diagnosed that Long Long was suffering from parasitic diseases.
"Long Long has defecated out about 200 roundworms like these ones after taking medicine. Besides, we diagnosed that tick parasites are still living on the surface of its body," said Lan.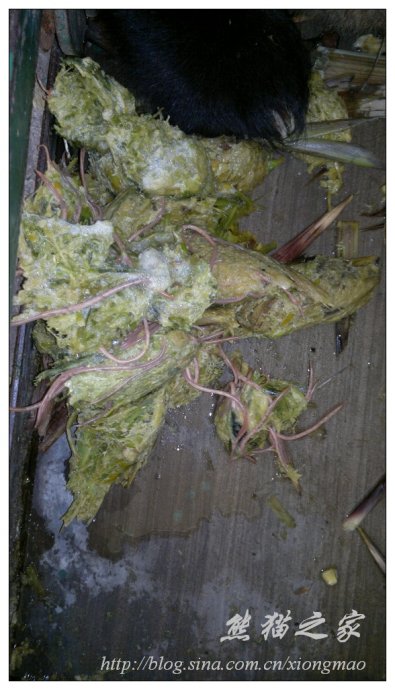 At the beginning, Lan said, Long Long refused to take any food and water for six days and nights after it had been taken back to the base.
The rescue team gave Long Long fluid infusion while trying to remove those parasites to keep it alive.
After six days' of rescue, the experts were encouraged by a minute change of the panda.
"Long Long bit a bamboo shoot slightly at several attempts and finally bit a tiny piece out of it. I felt very excited at that moment and tears rolled down from my eyes. Long Long tried the second and the third time. I felt that there is hope," said Lan.
Although Long Long's life is out of danger, it is still weak with poor liver function and serious anemia. In other words, its recovery has a long way to go, Lan said.
Click here to see the CCTV movie.
Go to Lan Jingchao's blog to see more pictures of Long Long.
Source: Chengdu Research Base of Giant Panda Breeding
Source: CCTV
Source: http://roll.sohu.com/20120507/n342573373.shtml