< Go back
Artificial Insemination @ Memphis Zoo
Posted by Jeroen Jacobs | Date: 2012 05 17 | In: Memphis Zoo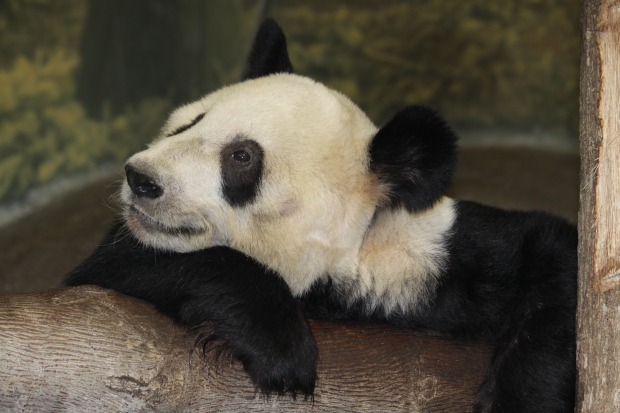 Ya Ya was artificially inseminated a few weeks ago and Memphis zoo officials are watching her hormone levels to determine whether the procedure was successful.
The insemination caused an initial hormone spike, and now officials are waiting for a second spike. That would be a positive indicator that she's pregnant. The second spike occurs 60 to 90 days after insemination, which could be as late as June, said Abbey Dane, director of marketing and communications.
If that spike occurs, a birth could happen within 45 days, Dane said.
Ya Ya will be 12 in August. There have been three unsuccessful attempts to impregnate her since her first fertility period at age 6, including a miscarriage in March 2010.
Ya Ya has typically gone into estrus between Thanksgiving and Christmas. Most pandas become fertile between March and May.
"Now she's on a normal rotation," Dane said. "Back when she was going into estrus over the holidays, that was abnormal."
Efforts were made last year to adjust her environment, including the lighting and temperature, in the hopes that her cycle would shift to be more in line with pandas in the wild.
Ya Ya and male panda Le Le came to the Memphis Zoo in 2003 as part of the species conservation plan, on loan for 10 years from the Chinese Association of Zoological Gardens.
"The tricky thing is her mom did this too. Her mom operated the same way and here's Ya Ya," Dane said. "So there's always hope. This could be the time. "
Source: Commercial Appeal