< Go back
World's oldest giant panda Basi died
Posted by Jeroen Jacobs | Date: 2017 09 13 | In: Fuzhou Panda World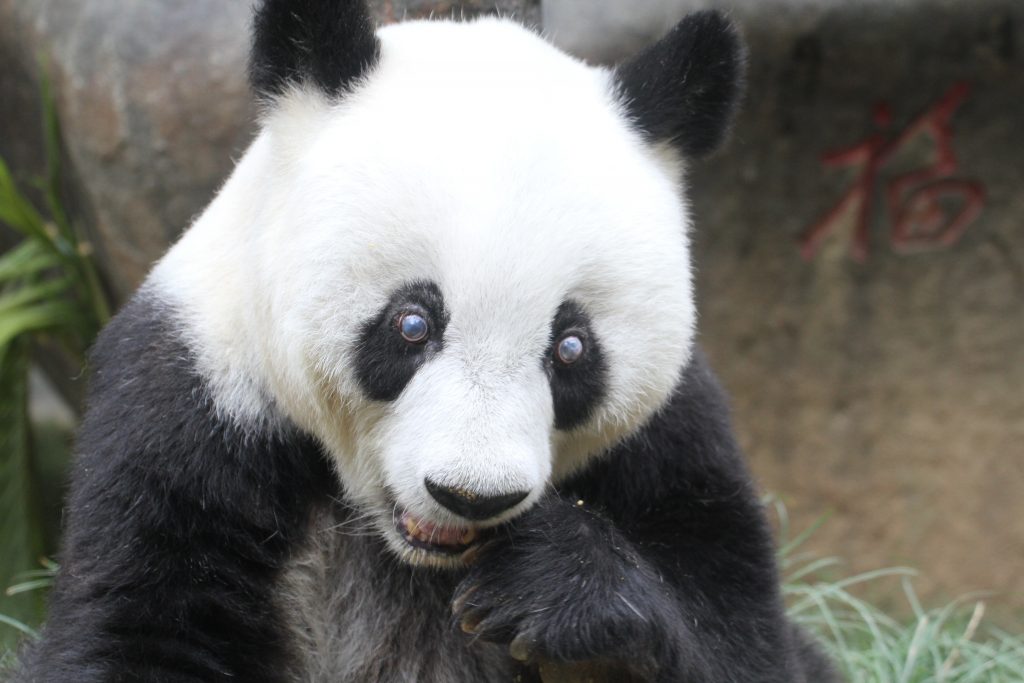 Basi, the world's oldest giant panda in captivity, died at Fuzhou Panda World in China's Fujian Province on September 13, 2017.
Basi passed away at the age of 37 — more than 100 years in human years.
Chinese State television reported live on Thursday from the the Straits Giant Panda Research and Exchange Center / Fuzhou Panda World where Basi lived in southeastern China, which held a memorial in her honor.
"With a heavy heart, we solemnly announce today that giant panda star Basi, an angel of friendship both at home and abroad,  died at 8:50 a.m. on September 13, 2017 at the age of 37,"said Mister Chen Yucun, director of Fuzhou Panda World.
Basi had lived at the facility since being rescued from the wild after she fell into a river in southwestern China at the age of four or five, it said. She was named after the valley where she was found.
She was the original model of 'Panpan,' the mascot for the first Asian Games (in China, 1990).
The visit of Basi to the San Diego Zoo in 1987, was an important milestone in the history of the international collaboration between China and foreign partners in the giant panda breeding and research program.