< Go back
Ocean Park's pandas get some privacy for mating season
Posted by Jeroen Jacobs | Date: 2017 03 17 | In: Ocean Park Hong Kong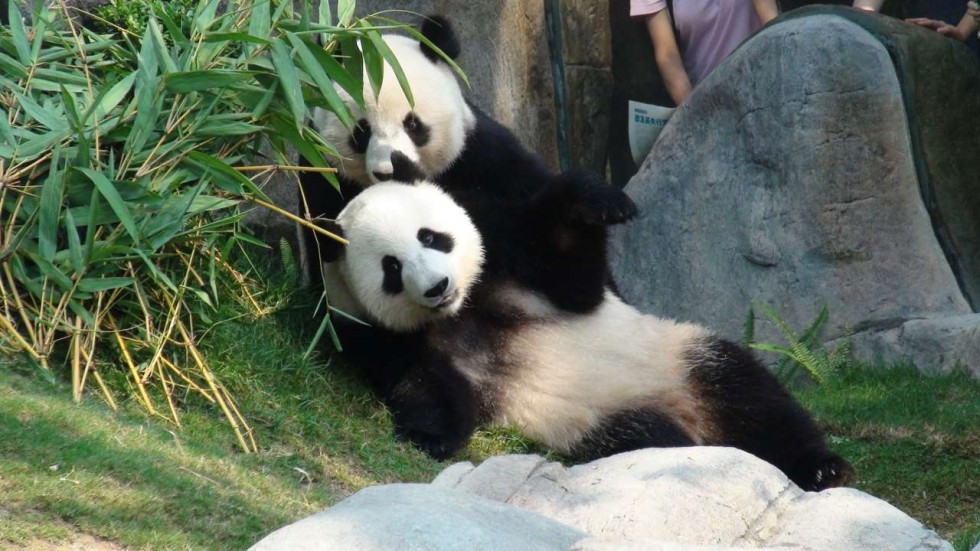 Giant Panda Adventure in Ocean Park will close on Saturday until further notice, as the park attempts to get its resident Ying Ying pregnant once again after six fruitless mating seasons.
The giant panda has been mating with fellow Ocean Park resident Le Le since 2011 in hopes to give birth to Hong Kong's first giant panda cub. Ying Ying was pregnant once in 2015, but the baby panda, just 3.5cm long, was found without a heartbeat after 130 days of pregnancy.
"Both of them have recently displayed oestrus behaviours such as water play and vocalisations by Ying Ying, whilst Le Le has shown increased sniffing of Ying Ying's scent," said Suzanne Gendron, executive director of zoological operations and education at the park.
These signs along with their physical and hormonal changes confirmed the two giant pandas, both 12, are entering their seventh breeding season, according to the park's experts.
"We are thrilled to welcome Ying Ying's and Le Le's mating season again and we sincerely hope that Ying Ying will be able to give birth to a panda cub to help diversify the genetic pool of the surviving giant pandas to date," said Dr Wang Chengdong, director of veterinary service of the China Conservation and Research Centre for the Giant Pandas, who helped make breeding plans for the two giant pandas.
This year, the enclosure will only be reopened when Ying Ying successfully gives birth, or is confirmed to not be pregnant.
Source: South China Morning Post