< Go back
New Zealand in talks for pandas
Posted by Jeroen Jacobs | Date: 2010 06 23 | In: Auckland Zoo, Wellington Zoo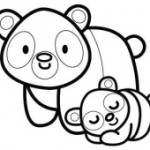 Talks are under way to bring endangered Chinese giant pandas to Wellington Zoo.
The idea was raised during a visit to China by Wellington Mayor Kerry Prendergast, and discussions were now being held at a national level, a spokeswoman for Ms Prendergast told the Dominion Post.
A spokeswoman for Prime Minister John Key confirmed talks were under way between the Foreign Affairs and Trade Ministry and its Chinese counterpart, but said nothing was confirmed.
"It is too early to say whether or not we will be successful in our bid or where the pandas will be located if we are," Mr Key's spokeswoman said.
Source: www.nzherald.co.nz