< Go back
Panda sex-tapes must help Chuang Chuang
Posted by Jeroen Jacobs | Date: 2012 11 30 | In: Chiang Mai Zoo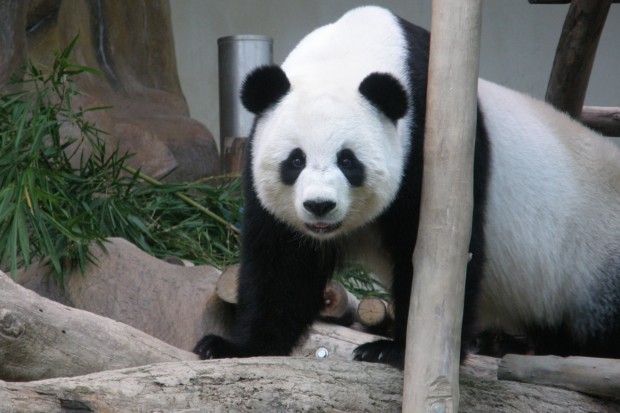 Chiang Mai Zoo will show panda sex-tapes to its male giant panda Chuang Chuang in an effort to prepare him for the 2013 breeding season. Chuang Chuang and his partner Lin Hui have never mated naturally during the nine years they have spent at the zoo in northern Thailand and it is hoped these tapes will inspire Chuang Chuang.
In 2009 the couple produced a female cub, Lin Ping, through artificial insemination. She is the darling of panda fans throughout Thailand. But zoo officials think that her only child status has lasted long enough.
"They don't know how to mate so we need to show the male how, through videos," said Panda Chief Prasertsak Buntrakoonpoontawee. He said Chuang Chuang would be shown the videos on a large screen when he might be feeling amorous. "We'll play the video at the most comfortable and intimate time for him, perhaps after dinner," Prasertsak said, hoping Chuang Chuang would then use the techniques on his partner Lin Hui.
Source: Sina